Legislative Updates at the End of December 2018
Reducing gun violence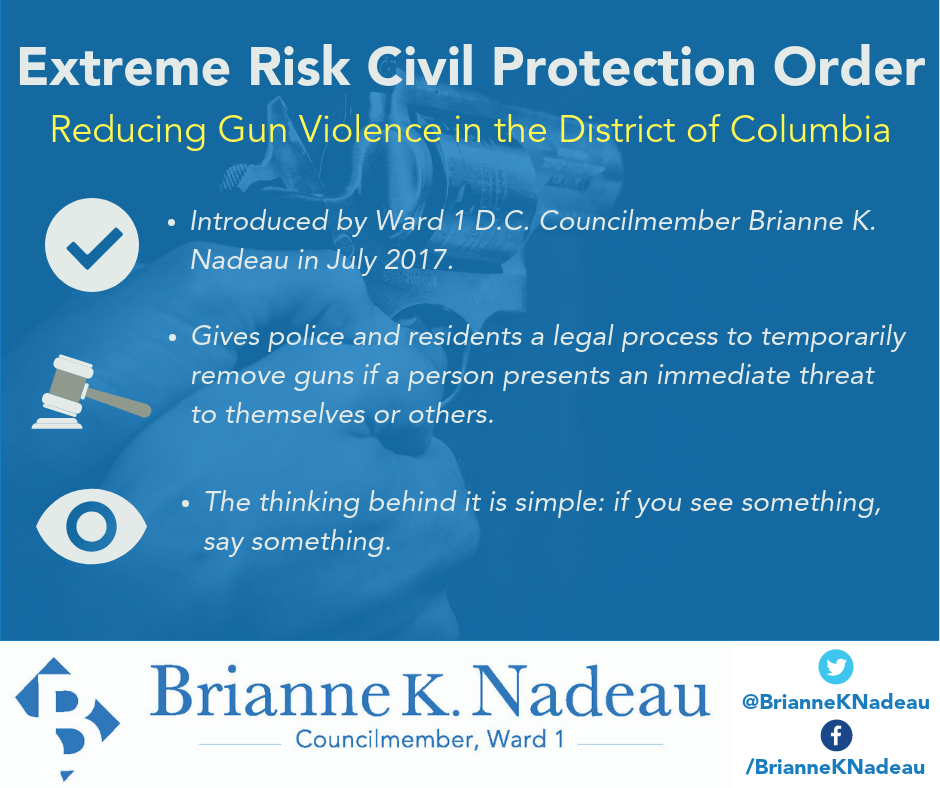 Last week, Council held its first vote on a gun safety bill that included my Extreme Risk Civil Protection Order Amendment Act, popularly known as a "red flag" law. The provision allows residents and police to petition the court for a temporary extreme civil protection order where there is probable cause that the subject will cause injury to themselves or others. It allows police to immediately remove guns and prevents the subject of the order from legally purchasing other firearms for 10 days. After 10 days, the court will decide based on testimony and evidence if there is probable cause of harm to self or others to justify removing the firearms for a one-year period. Research on a similar Connecticut law found that a life is saved for every 10-20 risk-warrants issued. The final vote to approve the bill is scheduled for Tuesday, December 18. 
More info:
How to spend new tax revenue? Commercial property tax cuts vs. human services
In its the last session, Council voted on a proposal that puts local internet sales taxes revenue toward commercial property tax cuts. I disagreed with this proposal and introduced an amendment that redirected the bulk of the tax revenue to our pressing human services needs – things like affordable housing, preventing homelessness, and relief from DC Water impervious area fees. After a spirited debate, the amendment fell one vote short (6-6) and did not pass. The issues of homelessness and housing instability are not going away, and I will continue to fight to make sure we have more funding and more attention on these important issues. 
     More info:
Creating public restrooms and increasing access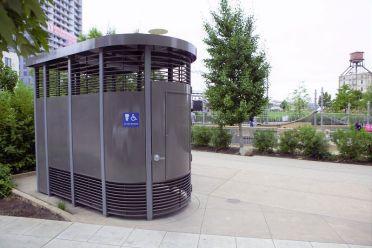 Everyone should have access to a safe, clean restroom, including residents experiencing homelessness, and others with special restroom needs such as the elderly, women who are pregnant, and people with medical needs. My Public Restroom Facilities Installation and Promotion Act would create a plan for the District to provide public restroom facilities and create incentives for businesses that make restrooms available to the public. The bill's task force will make specific proposals, such as site location and pricing, which could serve as a roadmap for future installation of public restroom facilities. Many major world cities in Europe and Asia readily provide public restrooms, and large U.S. cities have increasingly sought to provide restroom access for all. The final vote to approve the bill is scheduled for Tuesday, December 18.
More info:
Replacing lead pipes
My Lead Water Service Line Replacement and Disclosure Amendment Act got its final vote ofapproval last week. It creates a voucher program to help low income residents replace lead water service lines leading to their homes. It also requires DC Water to replace lead water service lines on private property with the consent of the owner whenever it replaces lead water service lines on public property. If DC Water already replaced lead water service lines on public property, private property owners will be eligible for payment assistance to replace their remaining private portion of the lead service line. It also has new disclosure requirements for lead pipes. 
     More info:
Join me for my monthly Brianne on Your Block community office hours. This is an opportunity to drop by and discuss concerns, ideas, and feedback with me in an informal setting:
     Where: Calabash Tea & Tonic (1847 7th Street NW) 
     When: Monday, December 17, 2018 
     Time: 6:30 – 8:00pm